Best Educational Toys
The ten best learning toys for 2016 are an ideal mixture of educational toys for children of every age group. From the most basic and traditional type of toy to the latest high tech gadget for kids. We are sure you will find anything that any child would enjoy playing with.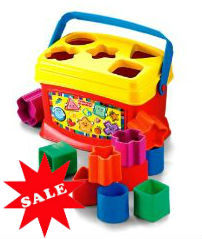 Fisher Price's Brilliant Basics Baby's First Blocks
Recommend for children between 6 months to 3 years old. Baby's First Blocks contains ten colorful blocks of different shapes that babies use to match the openings on the lid of a toy bucket. This toy helps your baby develop early identification skills and problem solving-skills. It also helps develop your baby's eye-hand coordination as well as finger and hand dexterity. These toys are non-toxic and choke proof.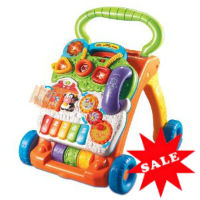 Vtech Sit-to-Stand Learning Walker
Recommend for children between 6 months to 3 yrs old, this learning toy will encourage and help your child learn how to walk. You can remove the play panel so your child can start playing with it on the floor when you first introduce the toy. Then step it up by moving the play panel onto the walker which is easy and fun to maneuver for toddlers. A variety of toys on the panel such as five piano keys, three light-up shape sorters, three colorful spinning rollers, and a telephone handset will keep your child's interest.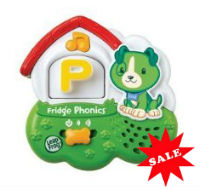 LeapFrog Fridge Phonics Magnetic Alphabet Set
Recommended for kids between 24 months and 5 years of age, this educational toy helps teach children names of the alphabet and sounds. The magnetic alphabets and reader attach to the door of the refrigerator. Children can choose and place an alphabet onto the reader. When they press on the red musical note button, the toy plays a lively song about that specific letter and sound. This is a fun and interactive way for your kids to learn their ABCs!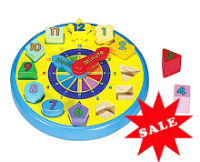 Melissa and Doug Shape Sorting Clock
Recommended for kids ages 3 and up, this traditional wooden toy features a toy clock with 12 colorful wooden sorting blocks with different shapes. Not only do kids learn how to match shapes within the clock, they can also learn how to read time. The clock also has moveable hour and minute hands so this type of toy helps them learn abstract concepts such as reading and telling time.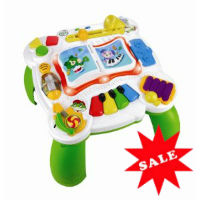 Leap Frog's Learn & Groove Musical Table
Recommended for children between the ages of 6 months to 3 years old, this interactive learning table features 15 musical activities that can play in both English and Spanish languages! A great activity table for kids growing up in a bilingual family. The musical activities include numbers, alphabet, colors and shapes, first words reading, and language skills. A very amusing and educational toy for kids!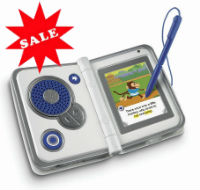 Fisher-Price iXL 6-in-1 Learning System
Recommended for kids 36 months to age 6. If you prefer to introduce technology to children at a young age, we suggest this educational hand-held device by Fisher Price. This child friendly gadget opens like a book to reveal an lcd screen with a stylus. It features 6 different interactive activities to keep your child busy. This amazing toy functions as a digital reader, game player, and mp3 player.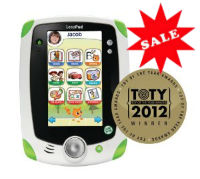 LeapFrog LeapPad Explorer
Recommended for children ages 4 – 9 years old. One of the top educational toys of 2012, this kid friendly electronic tablet gives your child access to over 100 e-books, videos, games, and apps covering interactively important subject matters such as math, science, and reading.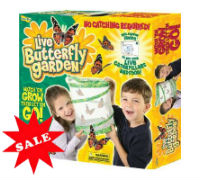 Insect Lore Live Butterfly Garden
Recommended for kids ages 4 years old and older. If you want your child to learn more about nature and science, this educational kit allows children to follow the life cycle of butterflies. This kit comes with a coupon that allows you to get five catepillars safely by mail in a clear container. Your kids will be able to feed and watch the caterpillars grow, form their chrysalides, and emerge as beautiful painted lady butterflies! A great gift for families that enjoy nature.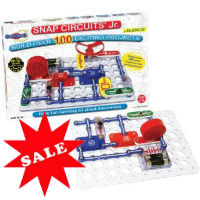 Snap Circuits Jr. SC-100
Recommended for kids 8 years old and up. This innovative kit introduces children to electronics in a fun and hands-on practical way. The circuit components are color coded and snap together easily to create working circuits. It has an easy to follow instruction manual and projects so you don't have to worry about kids being frustrated.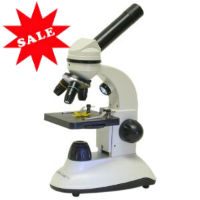 My First Lab Duo-Scope Microscope
Recommended for children ages 8 and up. Help your child get a jumpstart on becoming a scientist! This is a good quality first microscope for kids at an affordable price. You can use this to view both slides and solid things. This set includes over 50 accessory pieces to keep your child busy for hours learning about science.